Military Discount
Members of our Armed Forces make many sacrifices and so do their family members. They go on deployments that put time and distance between them and their loved ones. The nature of their duty calls for them to pick up and move within a moments notice, only to start all over at their next destination. Moving can be exciting and at the same time very stressful, so we would like to offer some help. We are offering a 10% discount to all veterans active duty or retired. To take advantage of this discount please bring in supporting documentation as proof of service, such as a DD-214, CAC Card, VA Card, etc. This discount extends out to current dependents of the service member. The dependent must be over the age of 18 and poses a current dependent ID Card. Thank you for your service and A3 Storage Centers Salutes you!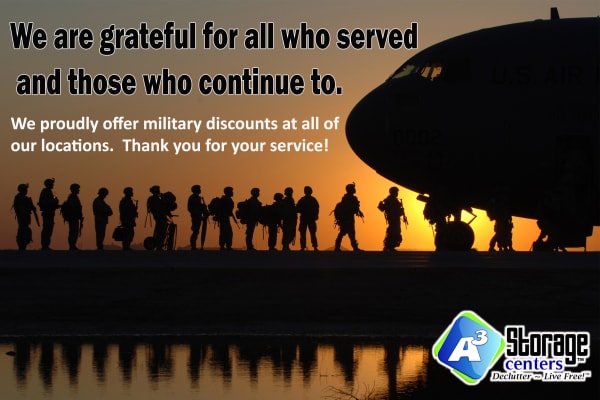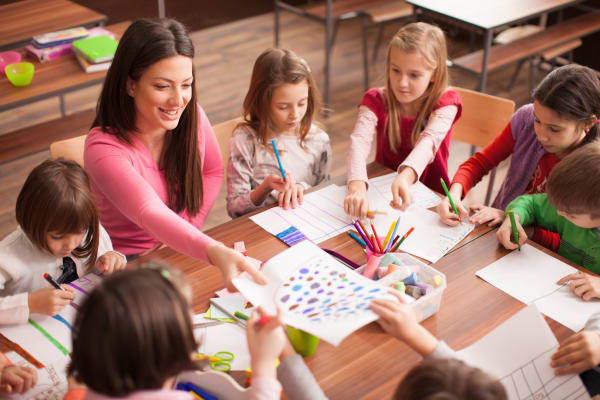 Educator Discount
Educators help provide additional guidance, motivate, and most importantly help shape the minds of our youth. Most educators go above an beyond, and yet most often times remain unsung. We all have had one educator who has impacted our lives, whether it be personally or indirectly. So we want to recognize them by offering a hero's discount, because that is exactly what they are to us. This is the same discount we offer to members of the Armed Forces, Law Enforcement, Fire Fighters, and Paramedics. This is a 10% discount available to educators both current or retired. We just ask that you provide supporting documentation as proof. Again thank you from all of us at A3.
First Responder Discount
First Responders are the heroes here at home. From law enforcement to fire and medical emergencies, they work around the clock to ensure our safety and protect us. Like our military, first responders make very similar sacrifices. We want to show our appreciation by offering you and your family 10% off. This includes current and retired Law Enforcement, Fire Fighters, and Paramedics/EMT's. Please provide proof of occupation upon visiting with us. No matter what the public opinion is, first responders will always be treated as heroes at A3 Storage Centers!
Senior Discount
Now offering a 10% discount to senior citizens. So many things to do, so many people and places to see! While you're out making new memories, protect those treasured memories and keepsakes with a safe secure storage solution tailored just for you!